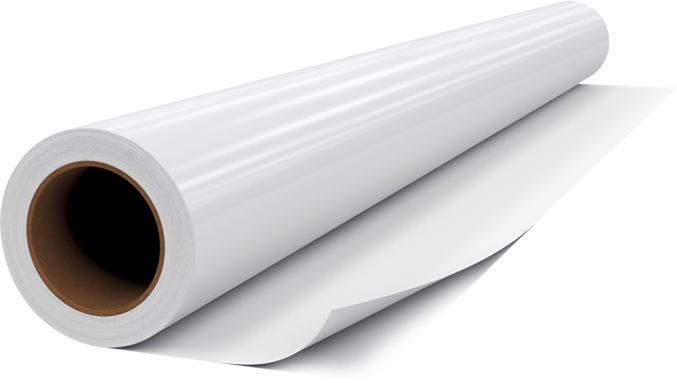 Briteline® IM5651 is a flexible calendared film coated with a permanent grey pressure sensitive adhesive. It is laminated to a 90# layflat liner and is offered in a gloss or matte finish. IM5651 accepts a variety of solvent, latex and UV curable inks common to a wide format digital printing systems. The grey adhesive offers great opacity with a low initial tack building to a permanent bond within 24 hours providing repositionability to the graphic during application.
Available US Only
Downloadable Product Sheets
Briteline® IM5651 Specifications
Briteline® Application Chart
Duration Product Video
Applications
IM5651 is designed for interior or exterior signage, decals, nameplates, die-cut letters and point-of-purchase displays.
Adhesion
To stainless steel 40 oz/in.
PSTC-101 Method A with 24 hr. dwell at 70®F and 50% relative humidity.
Typical values. Individual values may vary.
Test thoroughly for your specific application.
Thickness
Film
3 mil
Adhesive
.9 to 1.1 mil
Liner
6.7 mil
(Thickness variance ± 10%)
Available Sizes
| | |
| --- | --- |
| Gloss | Matte |
| 30" x 150' | 30" x 150' |
| 54" x 150' | 54" x 150' |
| 60" x 150' | 60" x 150' |
Temperature Ranges
Minimum application temperature +40° F
Service temperature range -40°F to +180°F
Expected Exterior Exposure
Storage Stability
6-month shelf life when stored at 70°F and 50% relative humidity.