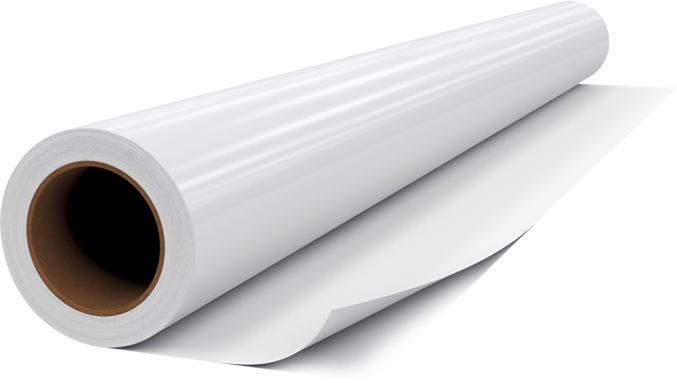 A 3.0-mil premium clear gloss flexible calendared PVC film coated with 200-5000 permanent acrylic pressure sensitive adhesive laminated to a 90# layflat liner. This film is designed to accept a variety of solvent-based inkjet and UV curable inks common to wide format digital printing systems. Adhesive permanently bonds to a variety of common substrates used in graphics applications.
Downloadable Product Sheets
Briteline® IM3205 Specifications
Briteline® Application Chart
Duration Product Video
Applications
Briteline® 3205 is designed for interior or exterior signage, decals, nameplates, die-cut letters and POP displays.
Recommendations
Completely evaporate inkjet solvents before application. Failure to do so may facilitate solvent penetration resulting in vinyl degradation.
Thickness
Film
3 mil
Adhesive
.8 to 1.0 mil
Liner
6.7 mil
(Thickness variance ± 10%)
Adhesion
To stainless steel: 40 oz/in.
Tested according to PSTC-101 Method A procedures with 24 hr. dwell at 70°F and 50% relative humidity.
Typical values. Individual values may vary.
Test thoroughly before production.
Temperature Ranges
Minimum application temperature is 40°F.
Service temperature range is -40°F to 180°F.
Expected Exterior Exposure
3 year durability. Clear vinyl film can yellow with exposure to UV radiation. Must be tested for specific usage.
Storage Stability
6 months shelf life when stored at 70°F and 50% relative humidity.