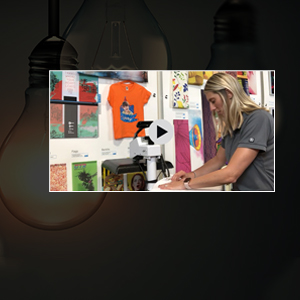 Layering Briteline's G-Flex Turbo
Creating multicolor detailed graphics is made easy when you have Briteline TURBO on your side!
August 1, 2019
By: Courtney
In this video I have created a two-color design but feel free to layer as many colors as you wish and still feel comfortable.
The press process is the same for each layer. When applying to cotton, polyester or a blended fabric, press your graphic at medium pressure for the normal dwell time (320*F - 3 sec, 300*F – 4 sec. or 265*F – 3 seconds).
In this video I have chosen to set my heat press to 265*F so I will press each layer for 5 seconds.
*The lower temperature of 265*F is recommended for heat sensitive and sublimated materials.
When layering TURBO peel the liner from each layer warm.
*Metallic and nylon colors should only be used as a top layer.
*Careful when layering on sublimated garments as the repeated dwell time under the press can potentially start the sublimation process, causing the ink to migrate into the G-FLEX vinyl.