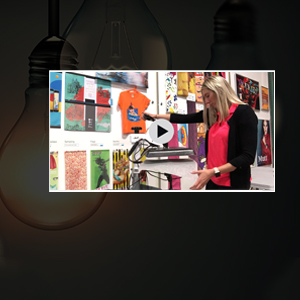 Briteline's G-Flex TURBO pressed to Nylon!
See how Briteline's TURBO 700 series can be pressed to Nylon at Turbo speed!
Some say working with Nylon garments can be a bit intimidating. It doesn't have to be when using Briteline's TURBO HTV. In this clip we'll show you how Briteline TURBO and Nylon are the perfect pair!
Nylon is a heat sensitive material and can shrink when heat is applied, so it's critical to pre-press your garment prior to install. The pre-press will ensure that your HTV graphic is applied smoothly without any wrinkles.
*Always protect your nylon garments with a sheet of parchment or silicone paper.
To pre-press set your heat press to 300*F, low pressure and apply pressure for 5 seconds.
Once your garment has cooled, center your TURBO HTV graphic on your garment and protect it with a sheet of parchment or silicone paper. Then apply pressure for 5 seconds and peel the liner while it's warm.
Allow the garment to cool, then recover with a protective sheet and press for 10 seconds.
Now you are a nylon expert!
Tip: When working with any pretreated nylon garments test for stability.