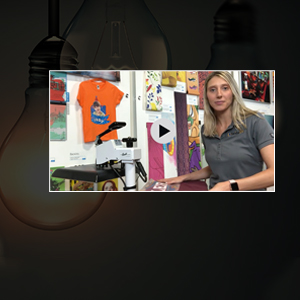 Briteline's G-Flex Blockout
Dye migration in sublimated polyester garments are a non-issue when you have G-FLEX Blockout in your back pocket!
August 15, 2019
By: Courtney
The quick press of G-Flex Blockout saves you time while the smooth, opaque face and intermittent blockout layer guarantees your teams will look fresh, wash after wash.
Suitable for cotton, polyester and blends G-FLEX Blockout should be applied at 265*F under medium pressure (2.5-3.0 bar) for 5 seconds.
*Peel liner warm.