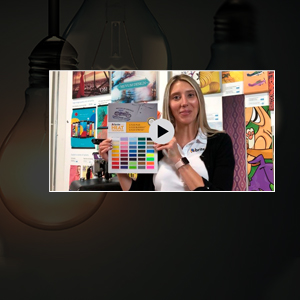 Briteline's G-Flex Plus
G-FLEX PLUS by Briteline, the premier choice for lettering and applying graphics on T-shirts, sports & leisure wear, sports bags and promotional items.
July 25, 2019
By: Courtney
Available in 40 colors G-FLEX PLUS is an easy to weed, soft, durable polyurethane film with a matte, reflection-free surface. It's suitable to transfer onto textiles like cotton, mixtures of polyester/cotton and polyester/acrylic. Plus, it has excellent wash resistance.
Install is simple! Press your graphic for 15 seconds under medium pressure (3.0 bar) at 320*F. Peel liner warm. A warm peel should be reached about 15-20 seconds after pressing.
*In accordance with OKEO_TEX Standard 100 Category 1 and CPSIA Compliant
**45* blade recommended for plotting.