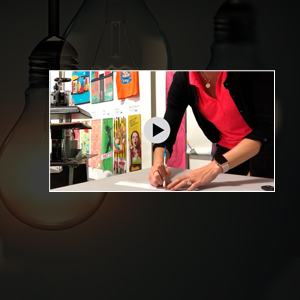 Basics of Plotting & Weeding HTV
In this video we will demonstrate how to plot and weed decorative HTV!
July 25, 2019
By: Courtney
All the Briteline G-FLEX decorative products come forward wound, with the hot melt side out. Load your HTV media hot melt side up and cut your image in reverse.
Recommended Blade Setting
45* Plus, TURBO, Blockout, Nylon, Stretch and Glitter
60* Ultra Glitter
After plotting, weed your graphic. To speed up the process weed into your letters.
After weeding, flip your image over to apply to garment hot melt side down.
Press Briteline G-FLEX for the recommend time, temperature and pressure depending on the garment and material you are working with.