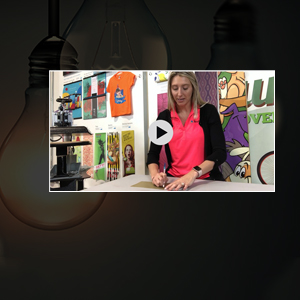 Briteline's G-Flex Glitter
Do you want to SPARKLE and SHINE without the texture? G-FLEX Glitter by Briteline makes it possible!
July 18,2019
By: Courtney
G-FLEX Glitter by Briteline is a soft and stretchy PU with a smooth finish. It's available in 7 standout colors and is compatible with cotton and polyester blends.
Another cool thing about G-FLEX Glitter is that it does not contain PVC, plasticizers or heavy metals. That means it's safe for the whole family!*
Install at 320*F under medium pressure (3.5 bar) for 15 seconds and peel the liner warm. A warm peel should be reached about 15-20 seconds after pressing.
*In accordance with OKEO_TEX Standard 100 Category 1 and CPSIA Compliant
45* blade recommended for plotting.