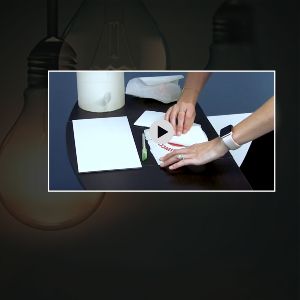 Briteline Cut Vinyl Demonstration
The Perfect Combination for your Installation: Briteline Cut Vinyl & Application Tape.
March20, 2019
By: Courtney
Briteline Cut Vinyl was recently expanded to offer with a wider range of blues and greens, fashion colors like turquoise and pink, as well as key colors such as grey, orange, and purple.
Now comprised of 27 colors Briteline cut vinyl can fulfill the everyday needs of or sign and graphic customers and easily fit into many spec programs across the country.
Briteline Cut Vinyl is a 3 mil. calendered vinyl with a durability of up to six years. It has a permanent acrylic adhesive and a 78# kraft liner. It's the is the ideal vinyl for flat surface application when it comes to architectural signage, commercial-retail signage, point-of-purchase graphics, and decals. It can also be used indoors and out.
Be sure to pair Briteline Cut Vinyl with Briteline High Tack Application Tape for a foolproof installation!